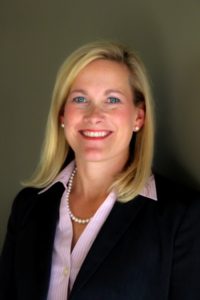 May 8, 2017, Baltimore, MD – Governor Larry Hogan has appointed Aileen M. Eskildsen,  CPA, of Carroll County, Director and Professional Development Coordinator at Ellin and Tucker, to the Maryland Legal Services Corporation's nine-member Board of Directors.
Ms. Eskildsen oversees the firm's professional development program to build and retain high quality talent and guides more than 100 staff at all levels to build leaders, foster communication and assist young professionals. She was a principal in the firm's audit, accounting and consulting department and a leader in the technical standards committee.
She created the giving back committee, which provides community service and donations to over 40 charitable organizations.
She has shared insights on female millennials in the workplace in the Baltimore Business Journal. She is on the advisory boards of Towson University and Loyola University.
Ms. Eskildsen received a Bachelor of Science in accounting from Towson University and was named one of the Top 100 Women by the Daily Record.
MLSC was established by the Maryland General Assembly in 1982 to receive and distribute funds to nonprofit organizations that provide civil legal assistance to low-income persons. From its inception, MLSC has made grants totaling over $260 million to help provide services in more than 2.7 million legal matters for Maryland's families in areas of family, housing, consumer, employment, health care and other civil legal issues impacting basic human needs. ###