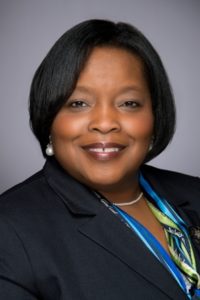 October 3, 2016, Baltimore, MD – Governor Larry Hogan has appointed Violet M. Apple of Baltimore County, chief executive officer of the Girl Scouts of Central Maryland, to the Maryland Legal Services Corporation's nine-member Board of Directors.
Ms. Apple joined the Girl Scouts of Central Maryland in 2014 after other positions at the Girl Scouts in Boston, MA, and Harrisburg and York, PA. She is secretary of the board of CASA of Baltimore and a member of Network 2000. Ms. Apple was a guest presenter at Constellation Corporation Women in Power Program and Notre Dame of Maryland University program on Nonprofit Financial Management.
A graduate of Millersville University, Ms. Apple received a master of management in business administration from Pennsylvania State University. Her honors include the Maryland Top 100 Award, the Racial Justice Award from the YWCA and SMART CEO awards.
MLSC was established by the Maryland General Assembly in 1982 to receive and distribute funds to nonprofit organizations that provide civil legal assistance to low-income persons. From its inception, MLSC has made grants totaling over $200 million to help provide services in more than 2 million legal matters for Maryland's families in areas of family, housing, consumer, employment, health care and other civil legal matters. ###